Calculation options
Explore our growing database for calculating individual CO2 emissions. Thanks to our database, you can submit your individual request to our API in real time and we will calculate the approximate footprint based on statistical values.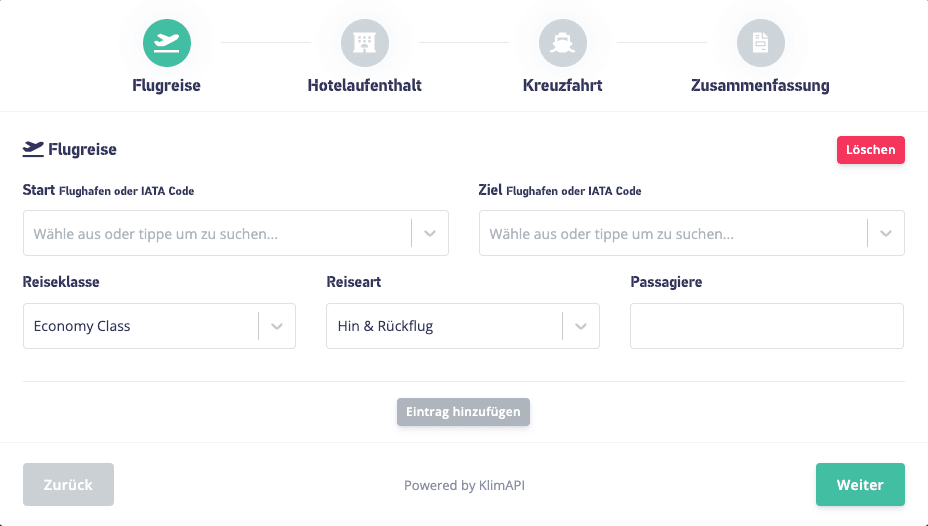 Our emission factors (219,711 Internal factors) • Overview
You can't find a suitable emission factor?
We are constantly adding new emission factors to our database upon request. Schedule a meeting to discuss your requirements or use the option to submit your own emission factors.
Ready to start? Contact us or create an account directly.
Create an account and start directly with the calculation and compensation of CO2 emissions via our API. You still have questions or need an individual offer? Use the chat or make an appointment with our sales team.