You are fighting climate change, talk about it!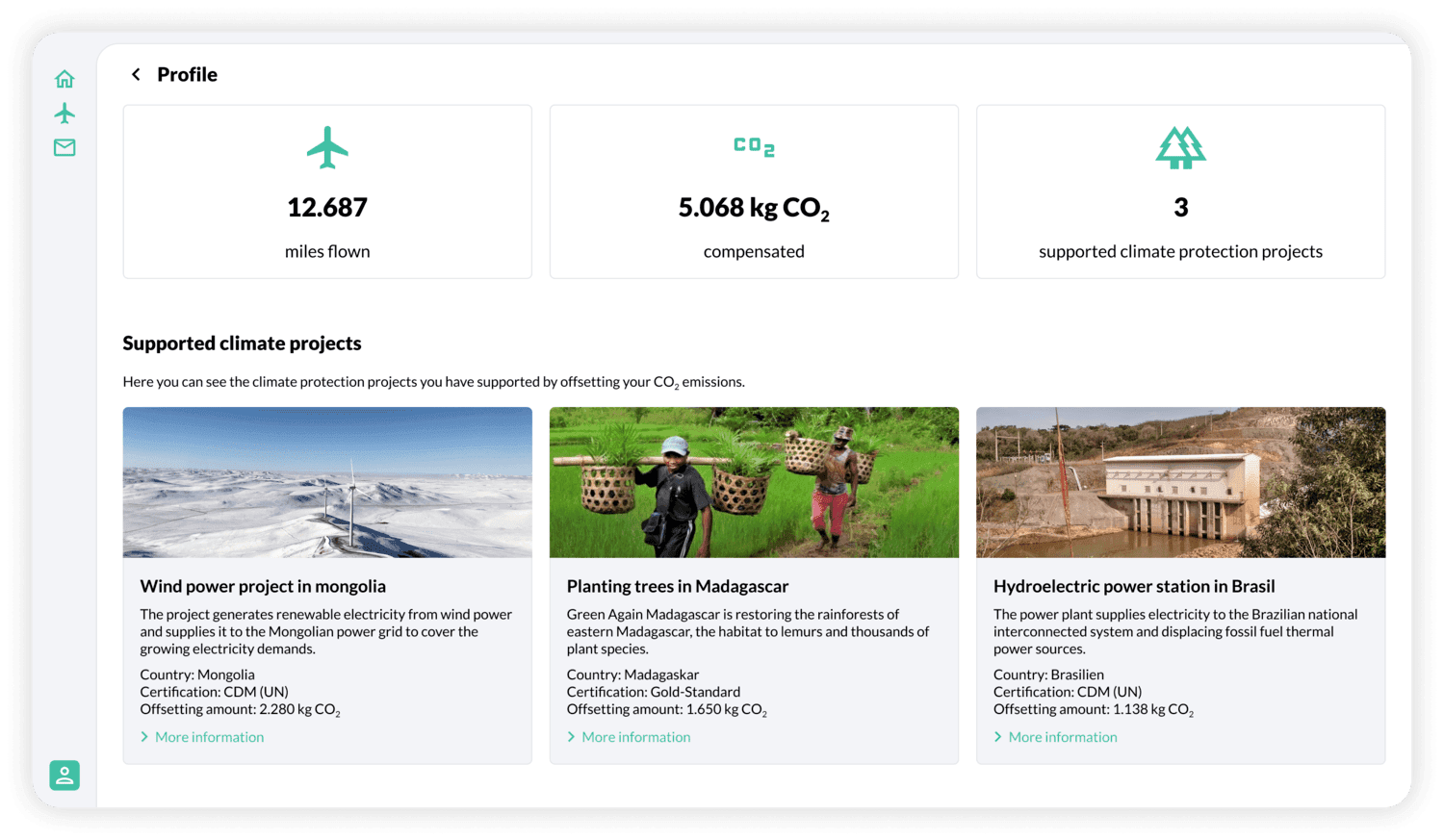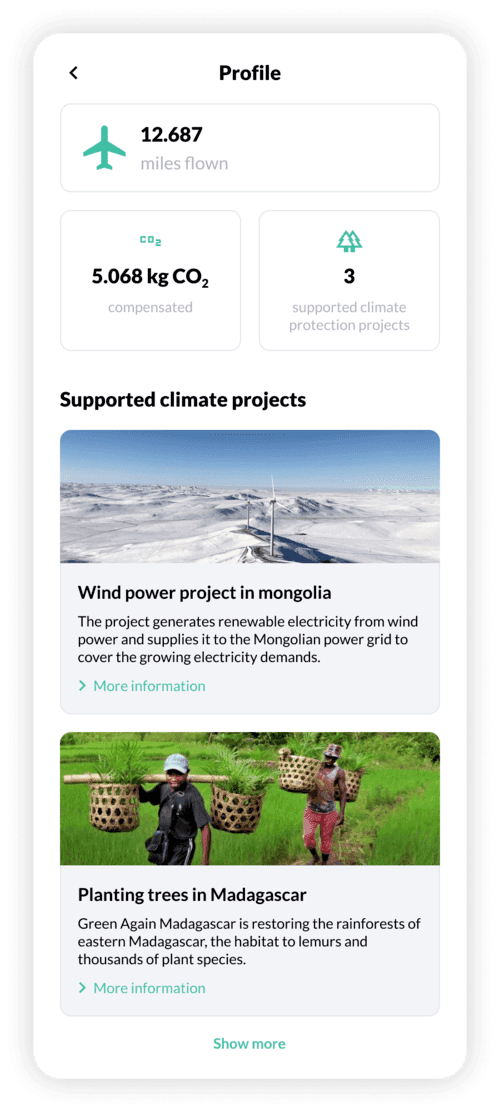 Detailed insights into your offsets
Get detailed statistics on a single compensation or even all compensations made so far.
Display comprehensive information about the selected offset projects.
Show your customers the individual impact in their user profile.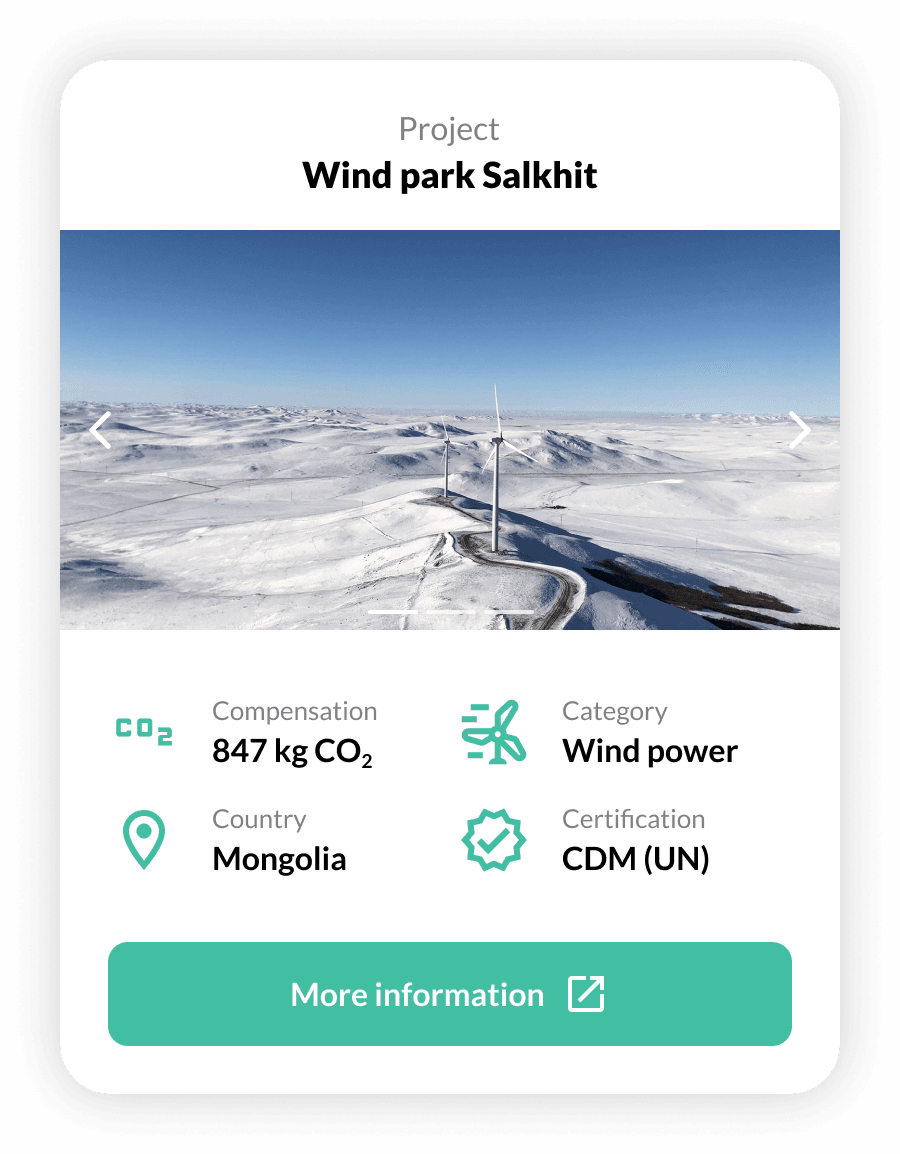 Provide custom certificates
For each offset, we issue a custom certificate that can be branded. In the future, you can also provide the certificates through your own domain. Optionally, you can also request full details of the certificate via API and generate your own certificate page.
View sample certificate
Communicate your climate contribution to your customers and partners.
Travel with a good feeling
Don't let a guilty conscience stand between your customers and a well-deserved vacation.
Climate neutral shipping
Inform your customers and partners about your climate neutral shipping.
Climate-conscious shopping
Communicate to your e-commerce customers their contribution to a more sustainable planet.
Monitor & analyze
Use our portal to manage all calculations and offsets, create API keys and webhooks, and check billing. Invite other team members to share access to the dashboard, or use our logs and monitoring to monitor and troubleshoot every request to the API. Activate our extensions to add more features to your functionality and make our portal more customized.
Resources to get started:
No credit card required - Create an account now
Create an account and start directly with the calculation and compensation of CO2 emissions via our API. You still have questions or need an individual offer? Use the chat or make an appointment with our sales team.