Travel provider
Offer climate neutral travel to your customers
We all need a break now and then. But more and more people can't reconcile a vacation away from home with their conscience. So your customers don't have to risk a guilty conscience when traveling, we offer a sound and fast way to travel emissions neutral.
40% of all flight emissions come from domestic flights.
Why KlimAPI?
Climate-friendly travel is becoming increasingly important. Below we show you how you can offer climate neutral travel within a short time with KlimAPI:
Calculate

emissions
Track the CO2 footprint of each trip
Keep track of your freight emissions easily and at any time with our product. Use our detailed calculation, e.g. to give your customer information about the environmental impact of the trip.
Learn more about estimates and calculations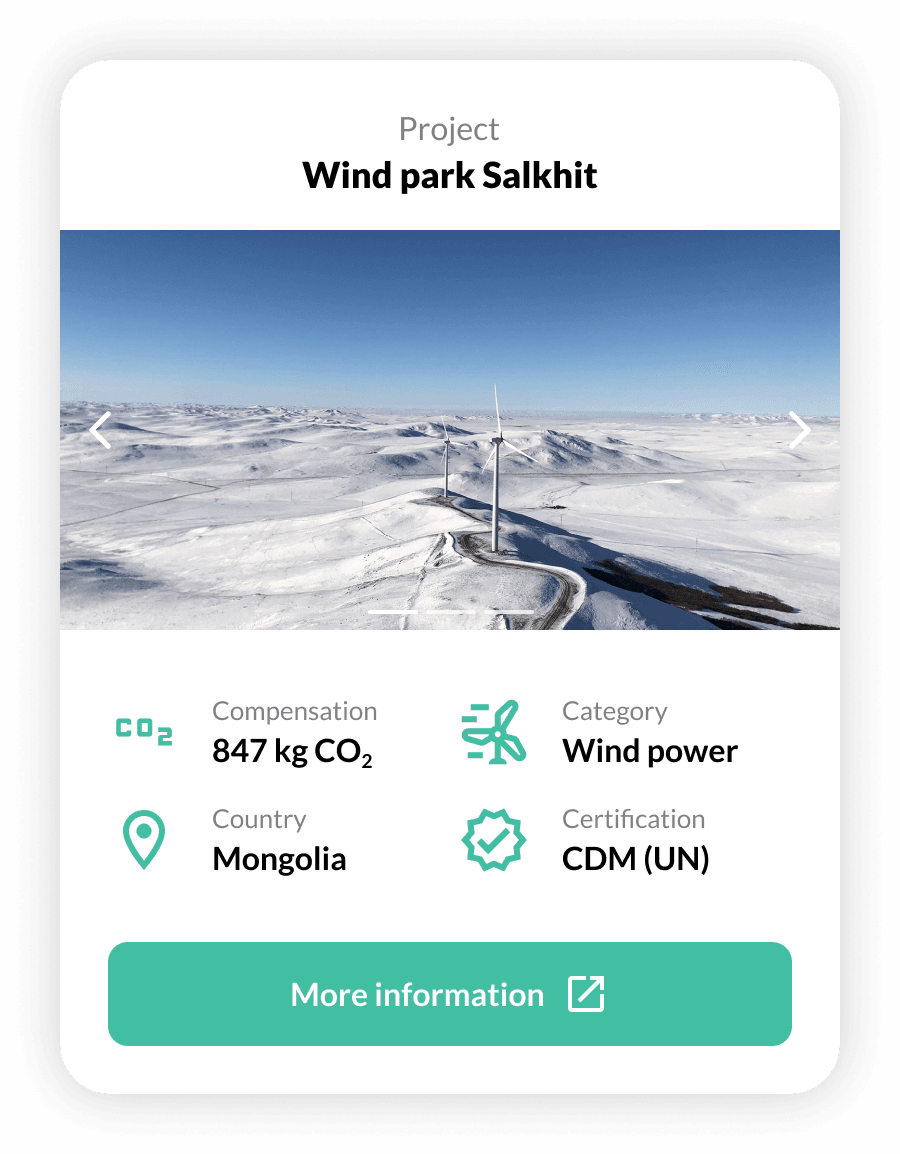 Compensate

emissions
Collect the payment or outsource the payment process to us
Integrate the payment of CO2 offsets easily and reliably into your systems. We take care of the corresponding project and issue the certificate. At the latest once a month, we will then debit the purchased offsets using the means of payment you have deposited with us.
Learn more about buying offsets
Share

successes
Give your customers insight into your climate protection measures
Your customers want to know where their money goes. Show them with our help detailed information about the supported project. Send them your individual certificate and show the cross-order impact in the customer account.
Learn more about communication
Resources to get started:
No credit card required - Create an account now
Create an account and start directly with the calculation and compensation of CO2 emissions via our API. You still have questions or need an individual offer? Use the chat or make an appointment with our sales team.