Banking
CO2-neutral based on real expenses
Banking is the ideal interface for accurately calculating your customers' daily emissions. With our products, you can calculate the CO2 footprint based on your customers' transactions in real time and give them the option to offset it.
Climate-conscious features can increase your customer loyalty by up to 90%.
Why KlimAPI?
Green banking is on the rise, join the movement with our simple solutions. Below we show you how you can be CO2 neutral in a short time with KlimAPI:
Calculate

emissions
Track the CO2 footprint of every purchase.
Show your customers directly the emissions caused by each booking with our products. Inform your customers about the environmental impact of the purchase using our detailed calculation.
Learn more about estimates and calculations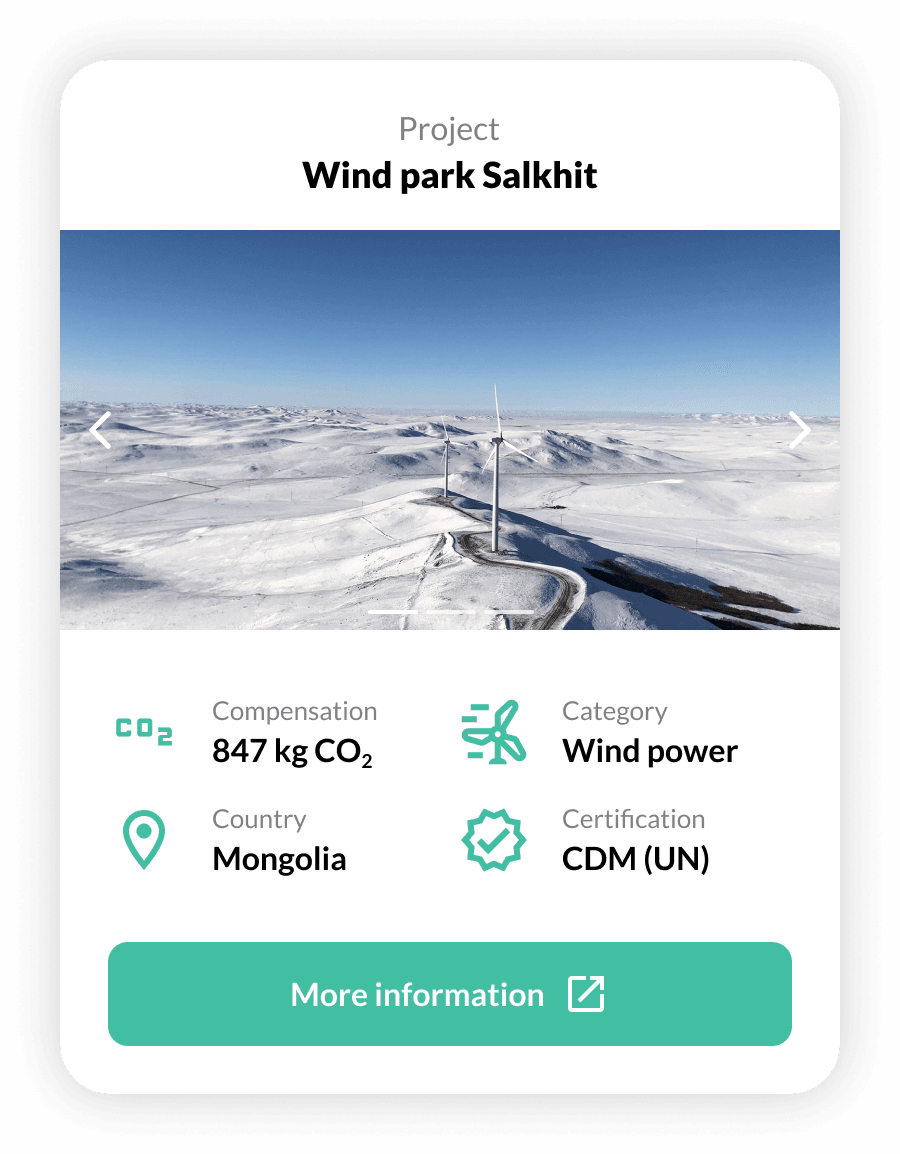 Compensate

emissions
Easily provide sustainable offsets
Integrate the payment of CO2 offsets easily and reliably into your systems. We take care of the corresponding project and issue the certificate. At the latest once a month, we will then debit the purchased offsets using the means of payment you have deposited with us.
Learn more about buying offsets
Share

successes
Give your customers insight into your climate protection measures
Your customers want to know where their money goes. Show them with our help detailed information about the supported project. Send them your individual certificate and show the cross-order impact in the customer account.
Learn more about communication
Resources to get started:
No credit card required - Create an account now
Create an account and start directly with the calculation and compensation of CO2 emissions via our API. You still have questions or need an individual offer? Use the chat or make an appointment with our sales team.